Inmo Home Spain continues to position itself as the leading Real Estate Agency in Murcia and Alicante
Inmo Home Spain in Costa Blanca and Costa Calida: Your trusted Real Estate Agency Registered Api A190
We continue to lead the real estate market as a real estate agency in areas such as Alcantarilla, Molina de Segura, Montepinar, Altorreal and La Alcayna, Sangonera la Verde and Torreguil, El Palmar, Murcia center and districts, Orihuela Costa, Torrevieja, Guardamar, Campoamor, Torre de la Horadada, …, without forgetting the successes achieved both on the coast and inland with our department focused on the international market.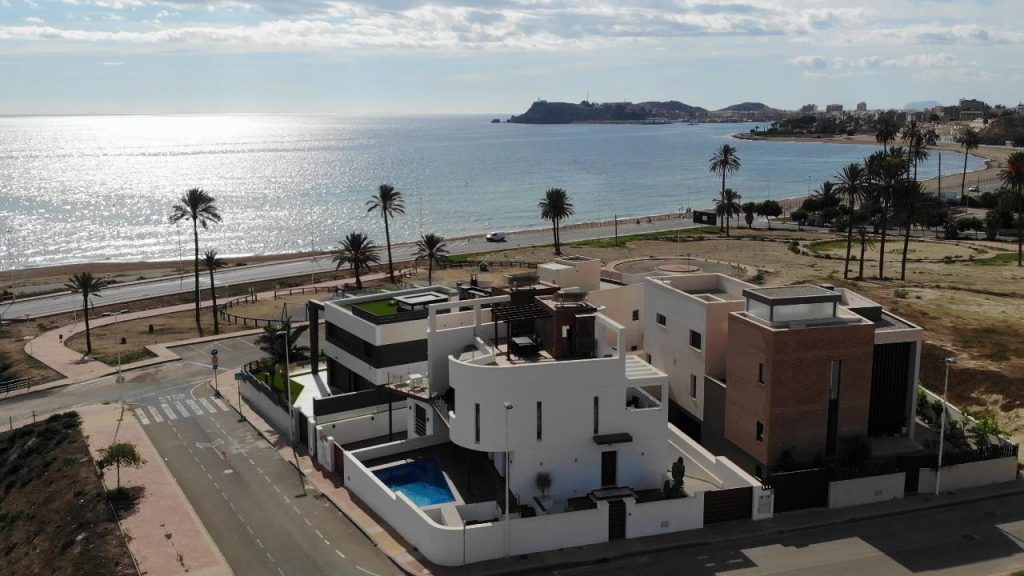 e begin this last stretch of the year 2023 with renewed desire and strength, after a summer full of successes.
Both the commercial department of our real estate agency focused on the national client, and the one specialized in the international market, have managed to maintain and improve the expectations that Inmo Home Spain had as a real estate agency for this summer, making it possible for our family of national and international clients to receive the service for which they hire us, some buy and others sell, in a satisfactory way for all.
Focused on professional advice and honest and direct information and assessment to our clients, we manage to achieve that our objectives and those of our clients go in unison.
From Inmo Home Spain, Real Estate Agents and with a customer service office in Murcia, we invite you to meet us and that together we can continue to make this family a bigger family and be able to achieve the goals that we set as a team.
Realty Home Spain
Office: Avda. Reyes Católicos, 39
30820 – Culvert. Murcia
868 973 365
if you are planning to buy or sell a property in these regions Costa Blanca or Costa Cálida Contact us
If you are looking for a Professional Real Estate Agency to sell your home in Murcia Inmo home spain is your trusted real estate agency
We are a real estate company that invests in promoting and taking the homes and properties that we have for sale to all possible clients in the market.
We work the national and international market.
We attend national and international fairs.
We work with more than 400 collaborating agents.
We are recognized Real Estate Agents.
We have been in the market for 25 years.
And above all, we work for you and with you.
This coming weekend, from April 21 to 23, of April, we are pleased to attend the Real Estate Show organized by La Verdad at the Sercotel Amistad Hotel as exhibitors. Access is free and we will be delighted to meet you in person.
If you intend to sell your home, contact us. Info@inmohomespain.com
868 973 365
Our dedicated websites: www.inmohomespain.com www.inmobiliariasenmurcia.com www.viviendasentorreguil.com www.santarosaliaresortmurcia.com
Sell My Property in Spain
If you are buying – If you are selling
Murcia – Costa Cálida
Alicante – Costa Blanca
Inmo home spain
Your trusted Real Estate Agent in Inmo home spain
+34 868 973 365
www.inmohomespain.com
La Feria Inmobiliaria será los días 21, 22 y 23 de Abril de 2023 en el Hotel Amistad en Murcia
¡Nos complace anunciar que Inmo Home Spain estará presente en la feria inmobiliaria organizada por el periódico La Verdad en el Hotel Amistad de Murcia los días 21, 22 y 23 de Abril!
En esta feria, llevaremos una selección exclusiva de propiedades, incluyendo viviendas en la costa, cubriendo todo el Mar Menor y la Costa Blanca Sur, chalets en Altorreal y La Alcayna de obra nueva, chalets en la urbanización Torreguil y pisos de obra nueva entre Alcantarilla y Murcia desde 70.000 €.
Nuestro equipo de expertos estará presente en el evento para brindar asistencia personalizada y responder a cualquier pregunta que pueda tener. Además, tendremos información detallada de cada propiedad disponible, para que pueda tomar una decisión informada sobre su próxima inversión inmobiliaria.
En Inmo Home Spain, nos enorgullece ofrecer una amplia selección de propiedades de alta calidad, y la feria inmobiliaria de La Verdad es una gran oportunidad para presentar nuestras últimas ofertas y novedades en el mercado inmobiliario.
No pierda la oportunidad de conocer a nuestro equipo y descubrir su próxima propiedad en la costa o en una urbanización de alta calidad en la región de Murcia. Esperamos verle en la feria inmobiliaria del Hotel Amistad de Murcia los días 21, 22 y 23 de Abril. ¡Le esperamos!
High demand Low Offer
Spanish Property Market Analysis for 2023
What we are experiencing this very beginning of 2023 is not what most were expecting of it at the end of 2022.
2023 has started up as a very busy season with plenty of leads and customers still thinking on buying a first time home or a holiday home.
As per the Spanish market, young couples and individuals keep chasing for the ideal first time home, a newish property, 2 or 3 bedroomed, not far from their working areas, with easy payments structure, where they can borrow the highest mortgage possible to use the less resources and savings. Nevertheless, the market of new properties is very limited or just prices are too high.
The spanish second time buyer is yet looking for that special home which will be the one for a long time, specifically looking at certain locations, with high demand, mainly new or newish properties, at a higher quality level, gardens, pools, terraces, specifications, …
The international market, still led by Belgians, Dutch, a high class British market, polish and ukrainians, scaping from the conflict zone, are trying to find their ideal holiday home close to the beach, where budgets variate from the under 100.000 € for properties a bit further inland or general golf courses to the upper market, searching for properties near beach in the 200.000 to 300.000 € region as well as in high classed golf courses.
Less assets on the market and still a high demand, won't make prices falling.
We will see an stabilisation of the prices increasement, but for sure not a price drop.
This is my view of the property market in the regions of Murcia and Alicante for the national and international market, either inland or coastal, first or second home or holiday home.
José Antonio Polo
Commercial Manager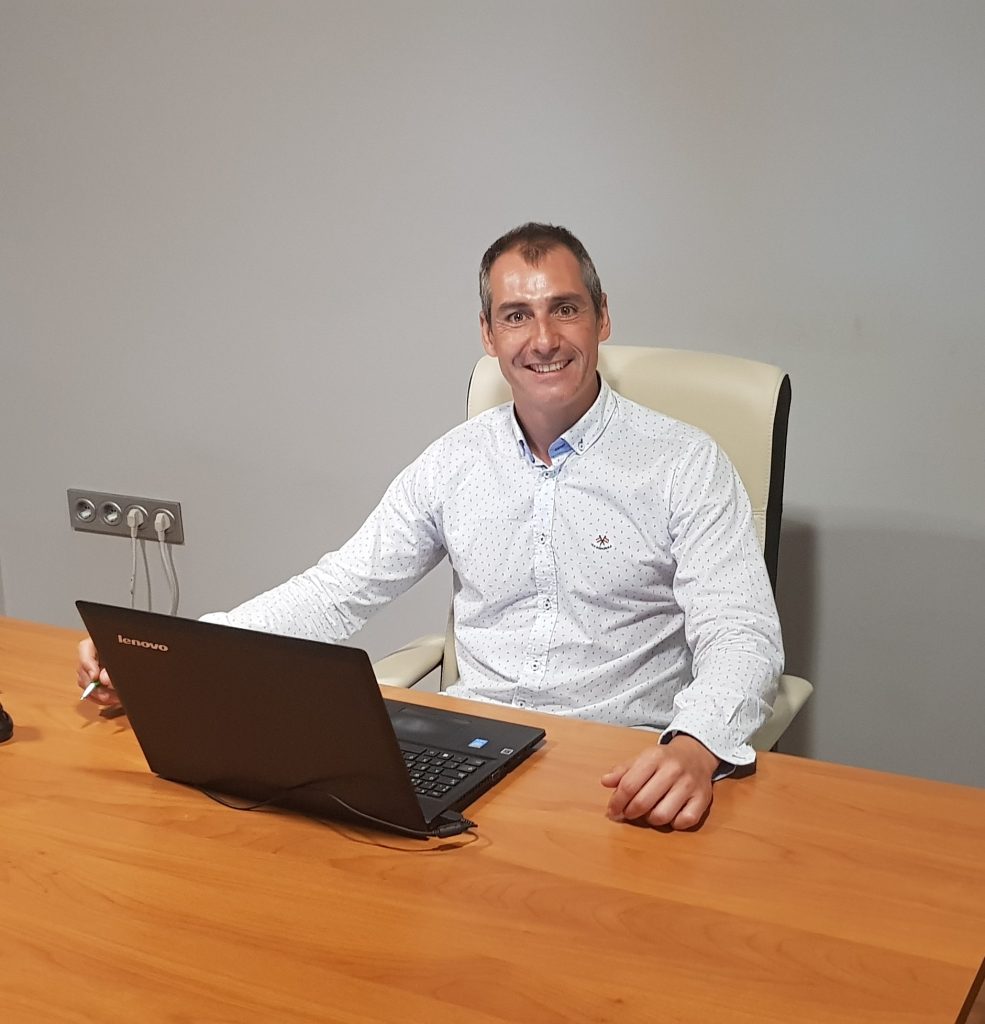 What can you expect from Inmo Home Spain in 2023
Inmo Home Spain in 2023 continues with the contracts gained during 2022 which will help our potential customers to have a wider range of properties to chose from, when thinking on buying a property.
Our professional advise targets the first time buyers, business and commercial markets, second home buyers, investors, …
Our continuos support to some of the most important Assets Management and Financial Companies working with distressed assets throughout the east area of Spain, mainly Murcia, Alicante and Almería together with our resale and new properties portfolio (included off plan properties) will help us to guide our customers to take the right decision.
If you are planning to purchase, sell, or you are looking for a collaborator in the Real Estate Market in the East Spanish Coast, Inmo Home Spain is here to prove the experience, know-how and sales performance which we have built since 1998.
Land line: +34 868 973 365
Mailto:Info@inmohomespain.com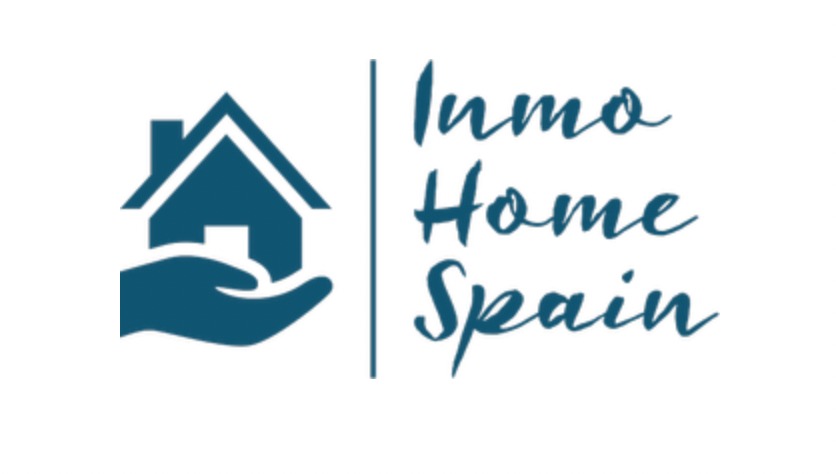 Read our guide line and contact us:

Are you looking to sell your property in Costa Calida, Murcia, Costa Blanca South or Almería?
If you have decided to put your property on the market we are very interested.
Inmo Home Spain is in the need of offering its customers a newly renovated Resale Portfolio.
Having sold during last year 2021 more than 60% of our Property portfolio, we are on an active search for more properties as a lot of our customers are awaiting to hear from us.
We count with an active porfolio of more than 3.000 customers who have joined our Property Update Magazine and nearly our agent net system using our properties to assist their customers.
What can Inmo Home Spain offer you:
First of all and very important, a Free Valuation which will be carried with honesty taking into consideration the actual market, the coming seasons, competitors and financial possibilities to offer to a potential buyer.
Our continuous support, with regular information about visits, enquiries, feed back from customers, …
Free legal advise. We will give you a free guide with regards to taxes and other costs involved with the selling of your home.
Multilingual team: One of you consultants will help you on your mother tongue, English, Dutch, German, Spanish, French, …
Non exclusivity, very important, "NON EXCLUSIVITY". We don´t believe in exclusivities.
We believe in our team and our collaborators and we market your property to sell, not just to increase the portfolio.
Area expertise and Office location.
We are experts on specific areas and they are all under an easy and quick reach from our coastal and inland offices, strategicaly located between the Costa Calida (Murcia) and the Costa Blanca South (Southern Part of Alicante Region).
Land Line: 0034 968 80 84 25.
"Peace of Mind", as we understand that you might not be here, we have the compromise and responsabillity of showing your property with care.
Areas of Interest and expertise: the following areas are within our active search due to our customers demand:
We need properties (Apartments, Townhouses and Villas) in or around the following locations:
Santiago de la Ribera
Lo Pagán
San Javier
El Mojón
Los Narejos
Los Alcázares
San Cayetano
Balsicas
Sucina
Roldán
Higuericas
Mil Palmeras
Torre de la Horadada
Pilar de la Horadada
San Pedro del Pinatar
Following Golf Courses: Hacienda Riquelme, El Valle, La Torre Golf Resort.
Playa Flamenca
Cabo Roig
San Miguel de Salinas
La Zenia
Villamartin
Campoamor
La Marina
Guardamar
Torrevieja
Punta Prima
Villaricos
Mojacar
Garrucha
Palomares
San Juan de los Terreros
Please, contact us for a free valuation and you will be visited by a Qualified Consultant. +34 968 80 84 25.
Inmo Home Spain Team and our Customers are awaiting for you
SELL YOUR PROPERTY
To enquire about a Free valuation of your property with one of our listing experts, simply fill in the form provided below.
——–
Request a Free Valuation of your property in Spain
Click the on the link below and contact us:
https://www.inmohomespain.com/sell-my-property-in-spain
Sales Department
0034 868 973 365
Inmo Home Spain