Tu inmobiliaria en Alcantarilla: venta y alquiler de viviendas
Somos una asesoría inmobiliaria ubicada en Alcantarilla (Murcia).
Nos encargamos desde el primer momento de todos los trámites de gestión que conlleva el proceso de venta o alquiler de un inmueble.
Nuestra experiencia en el mercado inmobiliario desde 1998 nos avalan.
Somos una inmobiliaria de Murcia dirigida a la venta y alquiler de viviendas por la provincia murciana. Formado por profesionales del sector de la inmobiliaria, nos centramos en la comercialización de viviendas usadas y de promociones nuevas en Alcantarilla y en Murcia.
Servicio personalizado y máxima transparencia para comprar y/o vender tu vivienda al mejor precio en Alcantarilla
Venta y Alquiler de inmuebles en Alcantarilla

Todo tipo de viviendas para todos los perfiles de clientes en Alcantarilla
Conoce Nuestros servicios
Ofrecemos los mejores servicios a nuestros clientes

VENTAS
Independientemente del tipo de propiedad que busque, le daremos asesoramiento experto, atento y sincero durante todo este proceso que será una de las transacciones más importantes de su vida. Ese es nuestro compromiso profesional.

ALQUILER
Le sorprenderá nuestro nuevo concepto de alquiler con gestión integral para que usted no se preocupe de nada más que el ingreso mensual de la renta de sus propiedades.

TRASPASOS
Asesoramiento integral de traspaso de hipoteca, herencia, donación y compra-venta.

ALQUILER CON OPCIÓN A COMPRA
El alquiler con opción a compra puede ser una alternativa interesante a tener en cuenta si tu idea es adquirir una vivienda a corto o medio plazo y no dispones de financiación inmediata.

CERTIFICADOS DE EFICIENCIA ENERGÉTICA
Revisamos el proyecto para comprobar la calificación energética del edificio utilizando los programas reconocidos de certificación energética, incluso realizando propuestas de mejora.

TASACIONES
Analizamos el valor estimado del inmueble y lo ajustamos al precio de venta real del mercado . Valoramos tu casa GRATIS.

SEGUROS DE PROTECCIÓN DE ALQUILER
Alquile seguro con nosotros. Le asesoramos en la contratación de su seguro de Impago.

SEGUROS DE HOGAR
Realizamos las gestiones necesarias para conseguir financiación. Obtenemos más del 50% de las operaciones con el 100% de financiación.
Inmo Home Spain
Tu inmobiliaria de confianza en Alcantarilla
868 973 365
Avda. Reyes Catolicos, 39, 30820, Alcantarilla, Murcia
Seguimos posicionándonos como la inmobiliaria de referencia en Alcantarilla
Inmo Home Spain continúa su expansión como la inmobiliaria con mejor oferta de viviendas en Alcantarilla
Los números avalan la gran expansión de negocio que ha llevado a cabo Inmo Home Spain durante los últimos años para llegar a posicionarse en 2022 y continuando en 2023 cómo la inmobiliaria de Alcantarilla con mejor oferta de viviendas y pisos en venta.
Habiendo logrado con creces los objetivos marcados en el equipo de ventas en el año 2022, este año 2023 seguimos batiendo récords de ventas, principalmente gracias a nuestro equipo de captación de viviendas y sobre todo por saber escuchar y asesorar a nuestros clientes, tanto vendedores como compradores.
Lanzamiento de Inmobiliariasenmurcia.com
Con el lanzamiento de su nueva plataforma https://www.Inmobiliariasenmurcia.com , Inmo Home Spain es capaz de llegar a todos y cada uno de nuestros clientes potenciales y hacer llegar las viviendas de los vendedores que confían en nosotros a un mercado mucho más amplio de el que cualquier otra inmobiliaria en el sector y en la zona puedan conseguir.
Cada día trabajamos por mejorar y seguir formándonos en un sector en contínuo cambio y que requiere de profesionales que se adapten a las circunstancias del mercado.
Déjate asesorar por nuestro equipo. Reserva una cita con nosotros y deja que estudiemos tus necesidades.
Tlf: 868 973 365
E.mail: info@inmohomespain.com
Oficina: Avda. Reyes Catolicos 39, 30820, Alcantarilla, Murcia
Os Esperamos en Inmo Home Spain: inmobiliaria de confianza en Murcia, con oficina en Alcantarilla
High demand Low Offer
Spanish Property Market Analysis for 2023
What we are experiencing this very beginning of 2023 is not what most were expecting of it at the end of 2022.
2023 has started up as a very busy season with plenty of leads and customers still thinking on buying a first time home or a holiday home.
As per the Spanish market, young couples and individuals keep chasing for the ideal first time home, a newish property, 2 or 3 bedroomed, not far from their working areas, with easy payments structure, where they can borrow the highest mortgage possible to use the less resources and savings. Nevertheless, the market of new properties is very limited or just prices are too high.
The spanish second time buyer is yet looking for that special home which will be the one for a long time, specifically looking at certain locations, with high demand, mainly new or newish properties, at a higher quality level, gardens, pools, terraces, specifications, …
The international market, still led by Belgians, Dutch, a high class British market, polish and ukrainians, scaping from the conflict zone, are trying to find their ideal holiday home close to the beach, where budgets variate from the under 100.000 € for properties a bit further inland or general golf courses to the upper market, searching for properties near beach in the 200.000 to 300.000 € region as well as in high classed golf courses.
Less assets on the market and still a high demand, won't make prices falling.
We will see an stabilisation of the prices increasement, but for sure not a price drop.
This is my view of the property market in the regions of Murcia and Alicante for the national and international market, either inland or coastal, first or second home or holiday home.
José Antonio Polo
Commercial Manager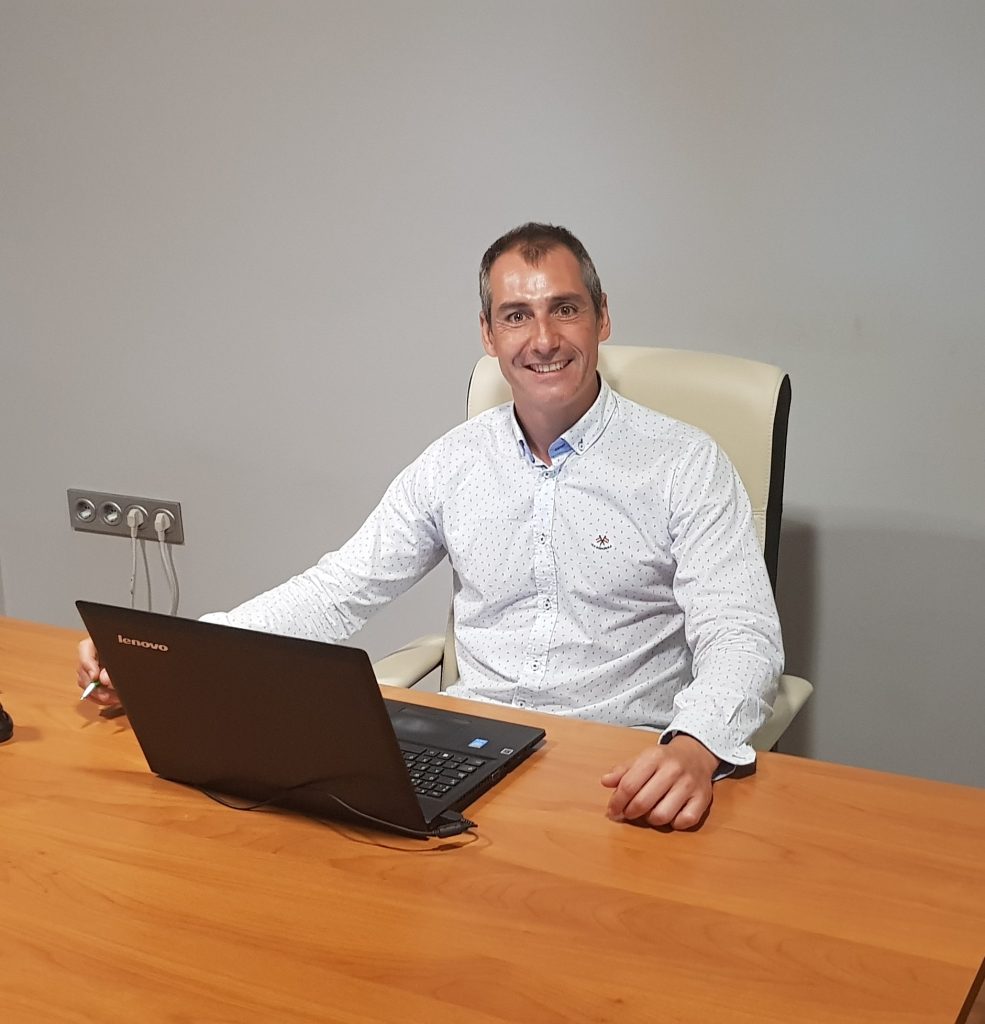 DESCRIPTION OF THE PROPERTIS FOR SALE IN SAN MIGUEL DE SALINAS
Brand new innovative project in San Miguel de Salinas, 10 minutes drive from several golf courses, the beach and La Zenia Boulevard shopping center. All amenities (supermarket, Belgian butcher, …) are within walking distance in the village.
The residence contains 165 apartments, of which 30 will be penthouses due to the unique design.
Apartments with 2 or 3 bedrooms, large terraces, indoor or outdoor parking, storage rooms and a nice communal area with a large swimming pool, children's playground and gym.
2 bedroom 2 bathroom apartments in San Miguel de Salinas
Price from: 144.900 €
Contact us now for reservations!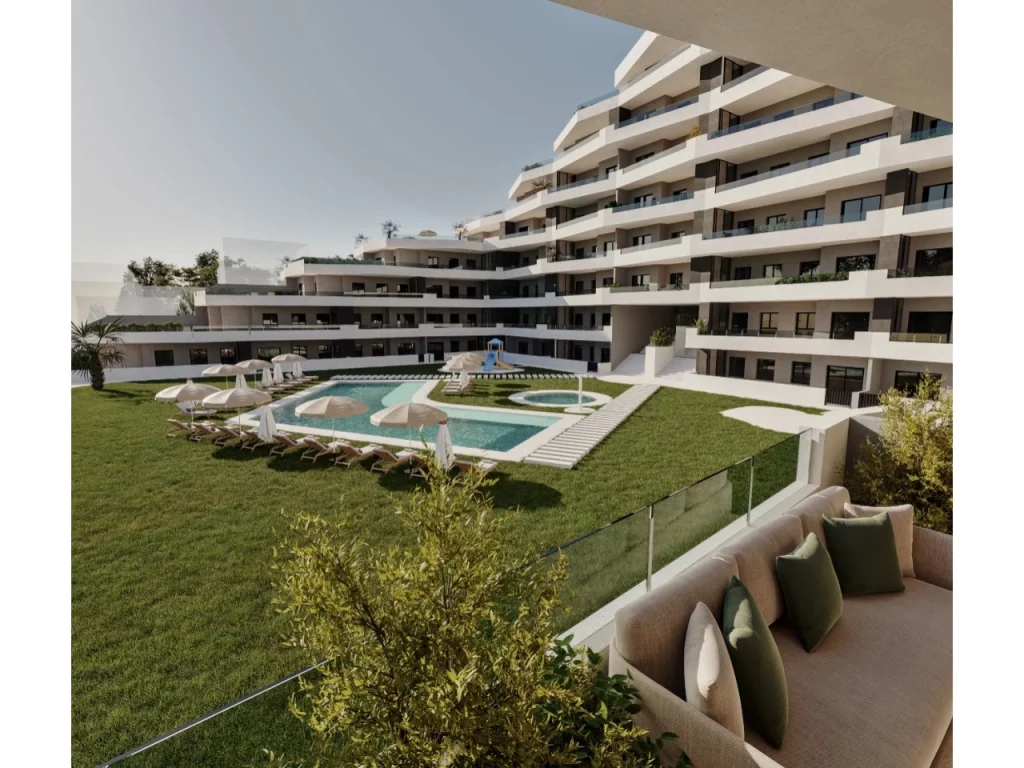 Inmo Home Spain
info@inmohomespain.com
868 973 365
Read our guide line and contact us:

Are you looking to sell your property in Costa Calida, Murcia, Costa Blanca South or Almería?
If you have decided to put your property on the market we are very interested.
Inmo Home Spain is in the need of offering its customers a newly renovated Resale Portfolio.
Having sold during last year 2021 more than 60% of our Property portfolio, we are on an active search for more properties as a lot of our customers are awaiting to hear from us.
We count with an active porfolio of more than 3.000 customers who have joined our Property Update Magazine and nearly our agent net system using our properties to assist their customers.
What can Inmo Home Spain offer you:
First of all and very important, a Free Valuation which will be carried with honesty taking into consideration the actual market, the coming seasons, competitors and financial possibilities to offer to a potential buyer.
Our continuous support, with regular information about visits, enquiries, feed back from customers, …
Free legal advise. We will give you a free guide with regards to taxes and other costs involved with the selling of your home.
Multilingual team: One of you consultants will help you on your mother tongue, English, Dutch, German, Spanish, French, …
Non exclusivity, very important, "NON EXCLUSIVITY". We don´t believe in exclusivities.
We believe in our team and our collaborators and we market your property to sell, not just to increase the portfolio.
Area expertise and Office location.
We are experts on specific areas and they are all under an easy and quick reach from our coastal and inland offices, strategicaly located between the Costa Calida (Murcia) and the Costa Blanca South (Southern Part of Alicante Region).
Land Line: 0034 968 80 84 25.
"Peace of Mind", as we understand that you might not be here, we have the compromise and responsabillity of showing your property with care.
Areas of Interest and expertise: the following areas are within our active search due to our customers demand:
We need properties (Apartments, Townhouses and Villas) in or around the following locations:
Santiago de la Ribera
Lo Pagán
San Javier
El Mojón
Los Narejos
Los Alcázares
San Cayetano
Balsicas
Sucina
Roldán
Higuericas
Mil Palmeras
Torre de la Horadada
Pilar de la Horadada
San Pedro del Pinatar
Following Golf Courses: Hacienda Riquelme, El Valle, La Torre Golf Resort.
Playa Flamenca
Cabo Roig
San Miguel de Salinas
La Zenia
Villamartin
Campoamor
La Marina
Guardamar
Torrevieja
Punta Prima
Villaricos
Mojacar
Garrucha
Palomares
San Juan de los Terreros
Please, contact us for a free valuation and you will be visited by a Qualified Consultant. +34 968 80 84 25.
Inmo Home Spain Team and our Customers are awaiting for you
SELL YOUR PROPERTY
To enquire about a Free valuation of your property with one of our listing experts, simply fill in the form provided below.
——–
Request a Free Valuation of your property in Spain
Click the on the link below and contact us:
https://www.inmohomespain.com/sell-my-property-in-spain
Sales Department
0034 868 973 365
Inmo Home Spain